The Best Spa And Sauna For You Travelers
Glorious mud, Turkey
Anyone wanting the full Roman baths experience should take a boat trip up the Dalyan Bogazi river in southern Turkey and visit Sultaniye Kaplıcaları on the southern shore of this vast tidal inlet. Here you can set free your inner hippo and wallow in one of the warm sulphuric mud pits before visiting the natural thermal spa room and then finally washing off in the open air pool or simply diving into the inlet itself. All that and a view to die for. Bliss.
Entry 70p, more as part of boat trip (Visit Website)
Justin Desyllas
Making hay, North Yorkshire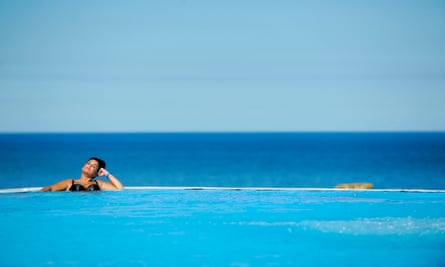 My daughter and I visited the new Spa at the Alpamare complex in Scarborough. It was a bargain £25 for a twilight session, which also includes entry to the rest of the complex. The staff were really welcoming and gave us a tour of all the facilities. The hay room was something I'd never experienced before but was so relaxing, as you swing gently on suspended recliners amid scented hay from nearby pastures. We also loved the foam room, and the 90C sauna looking out to sea. A great find during our weekend away; we will definitely return.
Thermal falls, Italy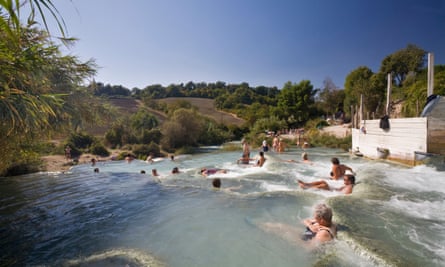 The ancient hot sulphur springs at Cascate del Mulino in Saturnia, southern Tuscany, are the complete antithesis to a fancy modern spa, and all the better for it. The springs are in a stunning, wooded location amid beautiful hills near Grosseto, and, as you enter the water, there is a powerful sense of participating in a ritual that must have changed little since Roman times. Forget about pampering, but go there for a unique, communal experience. They're free of charge as well.
Brimstone bubbles, France
The hotel receptionist in Ax-les-Thermes in the Pyrenees handed us a discount voucher for Les Bains du Couloubret in the centre of town. What a discovery! Turkish meets Roman meets municipal baths in the most understated, relaxed atmosphere. Sulphurous, naturally heated waters take the form of swimming pools, whirlpools, waterfalls and spa baths. With inside and outside sections, the rooftop pool offers views of the mountains. A two-hour session costs €18.50. The memories remain for a very long time – as does the faintly sulphurous scent of your bathing attire.